Burn Permits
For a burn permit, please call 989-693-6030 and please leave a message.
Sewer
If you move please notify the Village in writing: e-mail click on contact us or by mail PO Box 227 Fairgrove, MI 48733
Current sewer rates are as follows:
Residential $64.00 per quarter
Business $84.00 per quarter
Sewer Late Fee is 10%
Billing Changes or Questions – 989-693-6572 or e-mail [email protected]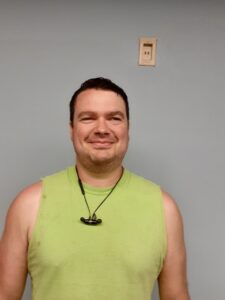 Tony Thomas
Department of Public Works
To report issues please call 989-693-6572 or e-mail [email protected]
The fee for Village Hall rental is $100,  $50 is a refundable cleaning deposit.
There is an additional charge of  $25.00 to set up the Day before Contact the Village Clerk for information.
Zoning Officer – Michael Dew
Please e-mail: [email protected]
Forms are available on this site
Assessor: Deb Young 989-693-6030
Lift Station Alarms – 989-693-6572/ 989-693-6887 or e-mail [email protected]
Trash and Recycle – REPUBLIC 810-768-2218 (Fairgrove Township does this Service 616-916-8423 Clerk)
Recycle pick up Every other Monday!